Kenneth H. Blanchard
The One Minute Manager
The quickest way to increase productivity, profits, job satisfaction, and personal prosperity.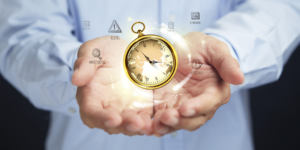 15 minute read Audio Available
---
Synopsis
The One Minute Manager is a very short book by Ken Blanchard and Spencer Johnson. The brief volume tells a story, recounting three techniques of an effective manager: one-minute goals, one-minute praisings and one-minute reprimands. Each of these takes only a minute but is purportedly of lasting benefit.
A New Earth: Awakening to Your Life's Purpose is a self-help book by Eckhart Tolle. First published in 2005, it sold 5 million copies in North America by 2009.

Who is this book for?
Readers who are interested in persuasive and leadership oriented books.
People who need to use persuasion to generate sales or inspire change.
Anyone interested to learn how to use why to get desired results.
Meet the author
Kenneth Hartley Blanchard (born May 6, 1939) is an American author. His extensive writing career includes over 60 published books, most of which are co-authored books. His most successful book, The One Minute Manager, has sold over 13 million copies and been translated into many languages.
---
The One Minute Manager Summary
Key idea 1: One-minute goals
The first step to achieving great results is setting clear goals. Communicating these goals, benchmarks, and consequences specifically with the employee are the most crucial component of great leadership and guiding a company in the right direction.99% of problems in organizations are preventable, as long as the communication between the manager and staff is honest, open, and early.
Keeping in mind the 80/20 principle (80 percent of the result are driven by 20 percent of the tasks), every staff member should have his/her responsibilities and consequences established upfront and discussed until both parties understand their responsibilities. Each of these goals should be less than 250 words and can be read daily within one minute. This gives them of sense of ownership and knows that they are trusted.
Once both parties have a good understanding of what is expected and what the results should look like, it should be recorded on no more than a single page.
From then on, the staff member knows what is expected of them and will rarely come to the manager with problems – they know they are hired to solve the problem.
Key idea 2: One-minute praise
Often, most managers will wait for the annual or quarterly performance review to provide feedback – by then there're too many incidents to be addressed in specific and/or actionable detail. Part of setting goals for staff is having ongoing performance management for giving regular feedback. This is not to micromanage staff members, but so he or she can catch them when they're doing something right and recognize them for it.
This is where the 'one-minute praising' is powerful because it's immediate and specific positive feedback on the actions that are being performed.
Whether it's a big milestone or small win, the idea behind this principle is that people who feel good will deliver excellent results. Therefore, by encouraging the staff to continue doing good work in the future and show the team that they are genuinely interested in their success.
After praising the staff, take a slight pause to let the compliment sink in and give the person pat on the back or give them a hand to congratulate them on doing such a great job.
Key idea 3: One-minute redirect (or reprimand)
On the opposite end of praise, we have redirect (or reprimands, as the authors called it in the older version of The New One Minute Manager). Just as we are taking a few moments to praise, it's crucial to reprimand for about the same time and no longer. This is important because the staff may begin to think they have more shortcomings than strengths, and that will never end well.
During the 'one minute redirect,' we want to catch unproductive or negative behavior immediately, and explain to the employee the consequences and to emphasize the issue with the work, not the person.
Note: A problem always has a solution. If you can't identify the solution, then don't waste time talking about the "problems." Don't tell someone what they're doing wrong until you can tell/show them what they should be doing right.
After the one minute redirect, pause for a few moments and let the feedback sink in. Remind the employee that they are valued and this incident was just an exception.
Sign up or Login for the full summary
---
"Take a minute: look at your goals, look at your performance, see if your behavior matches your goals."

― Ken Blanchard, The One Minute Manager
---
What Is Snapreads?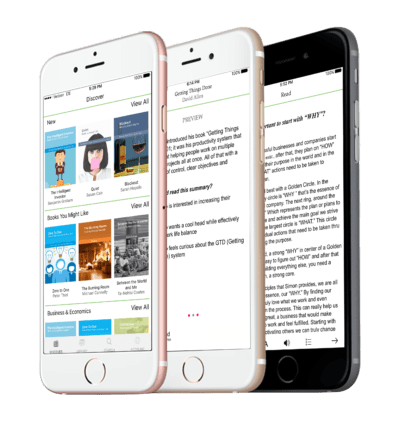 With the Snapreads app, you get the key insights from the best nonfiction books in minutes, not hours or days. Our experts transform these books into quick, memorable, easy-to-understand insights you can read when you have the time or listen to them on the go.
---
Book Summaries by Category
---
What to Read Next? Steve Jobs Summary