Walter Isaacson
Steve Jobs
The Exclusive Biography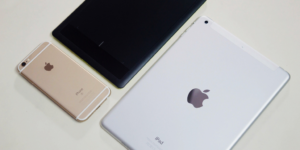 15 minute read Audio Available
---
Synopsis
Steve Jobs is the authorized self-titled biography book of Steve Jobs. The book was written at the request of Jobs by Walter Isaacson, a former executive at CNN and TIME who has written best-selling biographies of Benjamin Franklin and Albert Einstein.

Who is this book for?
Readers who are interested in persuasive and leadership oriented books.
People who need to use persuasion to generate sales or inspire change.
Anyone interested to learn how to use why to get desired results.
Meet the author
Walter Isaacson (born May 20, 1952) is an American writer and journalist. He is the University Professor of History at Tulane University. He has been the President and CEO of the Aspen Institute, a nonpartisan educational and policy studies organization based in Washington, D.C., chairman and CEO of CNN and Managing Editor of Time. He has written biographies of Leonardo da Vinci, Steve Jobs, Benjamin Franklin, Albert Einstein, and Henry Kissinger.

---
Steve Jobs Summary
Surround yourself with people with similar ideas to yours
Jobs' business partner and co-inventor; Steve Wozniak (Woz). Jobs and Wozniak met at school when they were studying in the same class as electronic. They realized that they had similar ideologies and goals. Jobs was four years younger than Wozniak. The two build an eternal working and friendship that transformed the technology industry for a long time.
In 1972 Jobs was introduced to Chrisann Brennan, who later became his girlfriend. It is during this time that Jobs started researching with several changes to his way of life, which included vegetarianism and his obsession with LSD. The addiction made him hallucinate. He joined the college in the same year, 1972. His foster parents tried to convince him to join Stamford or Berkley college, but he refused. His preference was Reed College, where he studied for two years and left to start working.
Be determined and have the right attitude
Jobs was arrogant and had a flamboyant attitude that he purged in Atari and demanded to be employed. At his working place, people did not want to work with him due to his arrogance and the odor his body was emitting. He was relegated to the night shift. Jobs gained experience that will make him work in any company, including his prominent tech organization globally.
Steve Jobs was very determined. Once he decided something, he will work on it until it became a reality just as he worked hard to establish the Apple company, which did not make him rich. He invested in Pixar persistently and persistently, which made him a billionaire. Jobs would talk to the engineers he was working with to work for some more hours to ensure the project took little time.
The road to success is full of hurdles, and success is for all who take the initiative.
There is no smooth road to success. While working for Hewlett-Packard, Jobs was able to access resources that helped him work on his first Apple computer and polish it to his design. Despite the individual and professional drawbacks, for example, the disagreement spearheaded by the Wozniak's father who had concerns that Wozniak would not receive equity and respect ass jobs, competition from IBM and losses, jobs managed to develop the recognition and functionality of the company with the launch of Mac in 1984.
Being successful does not need one to come from a wealthy family. Jobs had a humble background. However, through education, Jobs was able to realize his creative capability that let him be among the greatest innovator in the technology industry. He grew from grass to grace, given the challenges he faced.
Jobs was one of the prominent inventors in the 20th century. His contributions towards the innovation of electronic gadgets such as the PCs, the tablet, and smartphones will influence forthcoming generations. It takes a passion for the ideas one has to work on them to make them a reality.
Sign up or Login for the full summary
---
"One way to remember who you are is to remember who your heroes are."

― Walter Isaacson, Steve Jobs
---
What Is Snapreads?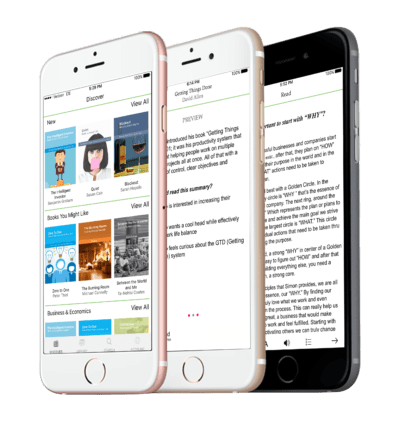 With the Snapreads app, you get the key insights from the best nonfiction books in minutes, not hours or days. Our experts transform these books into quick, memorable, easy-to-understand insights you can read when you have the time or listen to them on the go.
---
Book Summaries by Category
---
What to Read Next? Money Master the Game Summary