Jim Collins
Good to Great
Why Some Companies Make the Leap... and Others Don't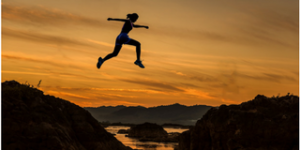 15 minute read Audio Available
---
Synopsis
Good to Great: Why Some Companies Make the Leap… and Others Don't is a management book by Jim C. Collins that describes how companies transition from being good companies to great companies, and how most companies fail to make the transition.

Who is this book for?
Readers who are interested in persuasive and leadership oriented books.
People who need to use persuasion to generate sales or inspire change.
Anyone interested to learn how to use why to get desired results.
Meet the author
James C. "Jim" Collins (born 1958) is an American author and lecturer on the subject of company sustainability and growth.

---
Good to Great Summary
If you want to be Great, don't settle for being Good. Every company can get better, regardless of how well it's doing. Always look forward.
Many times, two or more companies are in very similar positions in the marketplace. They are similar sizes.
They have the same resources and products. Time and time again, one of these companies will rise above the others and go from merely being a "Good" company to being truly "Great."
Why does this happen? And is it a process that can be duplicated by other companies?
This is the question that is at the center of "Good to Great" by Stanford business Professor Jim Collins.
Collins spent more than five years researching this question so that you don't have to. And he came up with some exciting answers! It turns out that every "Great" company has a series of things in common; things that these companies do, those others don't.
The most exciting thing that Collins found is that while Leadership is significant, it is not the most important. Strong leadership can only take you so far.
After that, certain specific things are necessary if you want the company to keep succeeding. Collins divided these things into three categories: Disciplined People, Disciplined Thought, and Disciplined Action.
The first category, Disciplined People, is all about Leadership and choosing the right people for the right positions.
Group 2, Disciplined Thought, is about recognizing your strengths and weaknesses and thinking about your business in the right way.
The last category, Disciplined Action, is about making sure that you do the right things at the right time.
These categories can sound quite complicated to someone who doesn't understand them but doesn't worry, and they are quite easy to explain. So if you are worried about how to make your business one of the "Great" ones, you can stop worrying.
All it takes from you is commitment and an understanding of the three categories Collins explains.


Don't get in your own way. Truly great companies all have leaders who are driven to success, but humble enough to accept their own mistakes.

If you are worried about how to make your company "Great" rather than "Good," then the first question you have to ask is: What kind of leader am I?
There are five levels of leadership, and each level has people with slightly different skills. In the first four levels, many people can do a good job. These are the people who can do good individual work or help their co-workers to do better work.
These people are good at getting people to work together for a specific goal, or they are good at solving particular problems. Sounds good right?
Unfortunately, this is NOT the kind of leader you need to be if you want to have a "Great" business. The truly "Great" businesses all have one thing in common: A level 5 Leader.

So what is a level 5 Leader?
A level 5 leader is a particular kind of person. To be a level 5 Leader, you must focus on your professional life, in other words, your job. But at the same time, you have to be incredibly humble as a person.
That sounds simple enough, right? But what does that mean?
Well, it means that you have to know what you want to do and where you want your business to go. You can't let anything stand in your way.

But that also means that sometimes you can't make YOURSELF stand in the way. Here is where you have to be humble.
You have to be able to realize when you are doing something that can hurt your business and when you have to listen to other people to help you change your actions to promote your business.

Find the right people before you worry about what the right plan is. If you have the right people in place, they will help you with the plan.
One exciting thing about indeed "Great" businesses is that the people who work in those businesses have a history of success in other fields. But what does this mean?
It means that it is more important to have good people than it is to have a good plan.
It might sound strange, but time and again we can see that "Great" businesses we can build around great people rather than great ideas. Because a great company needs to be adaptable.

If the market changes, then the industry needs to change with it if you want to keep up. And to do that well, you have to have people who can do it.
It is one of the more essential parts of a "Great" business. It is imperative that you put the Right People in the Right Places, even before you start worrying about your exact business plans. If you put the right people in the right places, they will be able to adapt to any situation that happens to them.
What it means is that your business will never have a time when it doesn't work at its best.

You have to think about this all the time of course, but it becomes even more critical when you are trying to hire new workers. It is more important to get the RIGHT person than an acceptable person.

It is better to work without someone who might drag your business down, so if you can't find the perfect person immediately, it is better to wait until you do see that person instead of just hiring anyone because you want someone to do the work. Instead of hiring someone who isn't right for the position, instead, take up the slack yourself until you find the right person.
So remember: First make sure that you have the right people THEN start thinking about what those people have to do.
Sign up or Login for the full summary
---
"The primary cause of unhappiness is never the situation but your thoughts about it."

― Eckhart Tolle, A New Earth: Awakening to Your Life's Purpose
---
What Is Snapreads?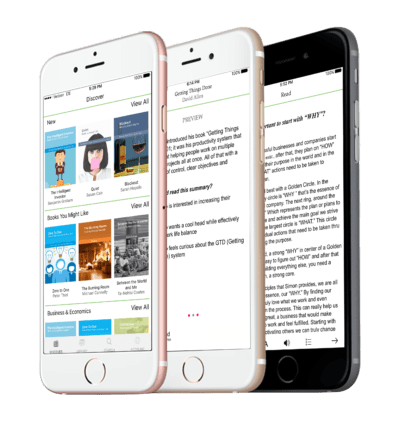 With the Snapreads app, you get the key insights from the best nonfiction books in minutes, not hours or days. Our experts transform these books into quick, memorable, easy-to-understand insights you can read when you have the time or listen to them on the go.
---
Book Summaries by Category
---
What to Read Next? The Purpose Driven Life Summary