Rick Warren
The Purpose Driven Life
What on Earth Am I Here for?
15 minute read    Audio Available
---
Synopsis
The Purpose Driven Life (2002) is a devotional book, The book offers readers a 40-day personal spiritual journey.

Who is this book for?
Readers who are interested in persuasive and leadership oriented books.
People who need to use persuasion to generate sales or inspire change.
Anyone interested to learn how to use why to get desired results.
Meet the author
Richard Duane "Rick" Warren (born January 28, 1954) is an American evangelical Christian pastor and author.

---
The Purpose Driven Life Summary
You cannot go through life alone. God will give you help in getting through life and understanding what the purpose of your life is.
Rick Warren seeks to help you understand your life's purpose through his book. Many people seem to get it wrong when it comes to an understanding of why they are here in this world. Warren thus guides you to achieve your life's meaning so that you can be in a position to do better.
He explains that to uncover the true meaning of your reason to be in this world, you need to have the guidance of God. In the book, he talks about how difficult it can get to try and discover yourself on your own.
In life, we often have the freedom to choose various things like a career or hobby, but God already predetermines your purpose. Since God is the creator, he brought you here for a reason. That is why, to walk through life, we need God.
He goes ahead to talk about how various people want God to fulfill their desires. Instead, Warren talks about how human beings were made by and for God. Therefore, you need to understand the difference between serving God and being served by God.
This motivational book is meant to help you discover yourself so that you can achieve your dreams, ambitions or goals. But, to do so, you can only realize the true meaning of your life and the reason why you are alive by first engaging God.
Rick advises how letting God direct and guide you will result in Him leading you to your purpose. In this way, He explains that there are two methods by which you can find out your purpose – Speculation and Revelation.
In the first method, you will often use guesses or even Philosophy to find your meaning. It can sometimes be misleading. Using revelation involves engaging God in your life to let Him guide you.
This way, you can realize yourself through your relationship with God.
God created you. Remember that even when you feel like no-one cares, God always loves you.
This devotional book helps you to understand that God created you for a reason. That reason is to serve Him. Rick Warren explains how God planned about you even before He made the world.
He created the world so you can have a place to stay. Warren talks about how every human being is not an accident.
Contrary to what many people would think especially about things like unplanned pregnancies, this book shows how God had plans for it all. He is All-Knowing and so, had a reason for bringing you into the world.
God created you so that you could be in a friendship with Him and serve Him. God also loves you.
That's His pleasure and reason to create you. As Warren describes, God is perfect and had no obligation to shape you as he wasn't lonely.
Instead, God brought you into this world to express and prove His love. Hence, you should do things that make God smile.
This book can be beneficial to people suffering from various forms of depression or lacking self-worth with low self-esteem. To be alive is a privilege that God grants us.
Thus, to realize His purpose for you, you need to be in constant communication with Him. Warren explains through a story of a Russian novelist, Andrei Bitov, how he denied the existence of God and finally accepted the light through the phrase "Without God, life makes no sense." With this, you will also realize that it is God's pleasure and the reason that sustains you to move ahead with life and discover your purpose. Thus, His desire was not to create you by accident.
Every life event you go through happens because God planned it and saw it fit for you. Many people born with disabilities may question why they came to this world that way, others suffering from fatal diseases may also ask if it was their purpose to end up like that.
But, Rick Warren explains that God holds our future and has a reason for the "Why" questions we ask ourselves.
When you go through difficult times and it feels like God isn't there for you, remember that it will be temporary and that God is always there for you.

At some point in your life, you may feel like everything is falling apart and think that God has abandoned you. Just like any other friendship, your friendship with God will undergo various tests.
At a time in your life when everything is going great for you, you will tend to feel closer to God. But what happens when things start to go wrong?
Will you break up your friendship with God? Warren reveals how it is easy to love and worship God when He does great things for you.
But, the true meaning of your love for God and need for His friendship will reveal itself when you face challenges.
Many people may not be willing to move on with life when their life comes into a quagmire state.

But, Rick Warren discloses how being able to worship God and serve Him despite the difficulties you face is the true meaning of your love for Him.
God will not always seem to be distant. He would not create you to abandon you.

He will occasionally test your friendship with Him to increase your faith in Him. When you can trust in God and accept His will for you, you develop a more intimate relationship with Him.
Nothing can shake the foundation of your friendship with Him. This way, in his book, Rick Warren describes that God is always there.
Your perseverance through His silence is essential in helping you understand God's purpose for you. Warren also explains that when you feel like God is distant and your life seems to be in never-ending darkness, the only way to go from there is into the light.
It means that you can only move upwards from rock-bottom. Believing in Him promises will sustain you when everything around you seems to be crumbling down.
Sign up or Login for the full summary
---
"True humility is not thinking less of yourself; it is thinking of yourself less."

― Rick Warren, The Purpose Driven Life: What on Earth Am I Here for?
---
What Is Snapreads?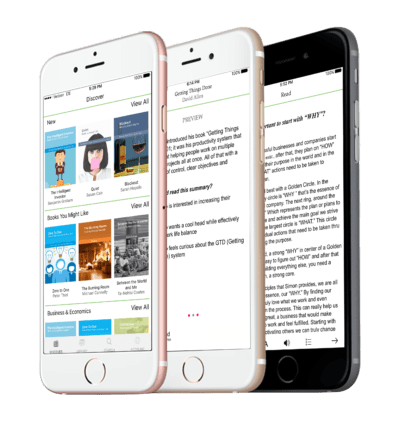 With the Snapreads app, you get the key insights from the best nonfiction books in minutes, not hours or days. Our experts transform these books into quick, memorable, easy-to-understand insights you can read when you have the time or listen to them on the go.
---
Book Summaries by Category
---
What to Read Next? The Total Money Makeover Summary