Michael Wolff
Fire and Fury
Inside the Trump White House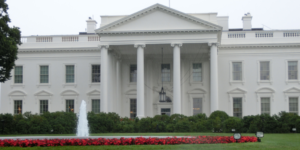 15 minute read Audio Available
---
Synopsis
Fire and Fury: Inside the Trump White House is a 2018 book by Michael Wolff and which according to Wolff, details the behavior of U.S. President Donald Trump and the staff of his 2016 presidential campaign and White House. The title refers to a quote by Trump about the conflict with North Korea. The book became a New York Times number one bestseller.

Who is this book for?
Readers who are interested in persuasive and leadership oriented books.
People who need to use persuasion to generate sales or inspire change.
Anyone interested to learn how to use why to get desired results.
Meet the author
Michael Wolff (born August 27, 1953) is an American author, essayist, journalist, and a columnist and contributor to USA Today, The Hollywood Reporter, and the UK edition of GQ. He has received two National Magazine Awards, a Mirror Award, and has authored seven books, including Burn Rate (1998) about his own dot-com company, and The Man Who Owns the News (2008), a biography of Rupert Murdoch.

---
Fire and Fury Summary
Believe in yourself and go for what you want. You may be surprised you unknowingly and unexpectedly made it despite your limitations.
Trump's presidential winning was a bombshell to everyone in his team except his primary strategist, Steve Bannon. Trump was also shocked by the news of his winning, and his expression was like someone who had seen a ghost. Trump's wife cried when she heard the news of her husband's victory. Melanie complained about media attention and prying in Trump's personal and political life.
Trump has several limitations, which is very ok because everyone has weaknesses, but he never let them deter him from going for the high seat in the most powerful country. He is dramatic, inconsistent, and has limited decision-making skills. However, he capitalized on his strength to ensure he succeeds in his mission of becoming the president.
Surround yourself with people who believe in you and reward them for group goals achieved
Trump's campaign team was already planning on their career paths after the election, including his son-in-law Jared Kushner. People were wondering about the decision by Trump to participate in the presidential candidates as he was already above 70 years, had amassed sufficient opulence from his real estate business, and had powerful connections.
After becoming the president, Trump appointed people to office as a way of compensating them for the unwavering support they gave him during the campaign. Bannon became the chief advisor and motivated Trump to sign 200 senior orders in the first 100 days in office. However, Trump managed to hire only 5% in 2017. Unfortunately for Trump, the only person who believed in him was Steve Bannon. Trump had doubts about his success.
There will always be disputes with other people and no lasting human relationships
After seven months, Steve was dismissed. Trump had the most incompetent employees who were unable to formulate policies and official documents. Steve took to the media after his dismissal to reveal more disrespectful information about Trump and his Administration. Michael's book was the biggest benefactor of the fall between Trump and Steve. Steve told more information the author of this book had not captured during the inquisitions. There were constantly falling apart from Trump's two groups, one led by Trump's daughter Ivanka and Bannon.
The fights made Trump confused and emotional. He made decisions and choices depending on the convincing powers of the people around him as they knew the right button that would trigger a certain decision from Trump. It is not yet known how America would be in the hands of a leader like Trump, who is indecisive and keeps changing his decisions.
Surrounding yourself with the right people who believe in you and bring the best part is the most challenging part of our lives. Most of our inner circle's friends maybe just mediocre and would never want to let them go to associate ourselves with other people. Believing in yourself and know that no human being relation is unexpendable.
Sign up or Login for the full summary
---
"George W. Bush, on the dais, supplied what seemed likely to become the historic footnote to the Trump address: "That's some weird shit."

― Michael Wolff, Fire and Fury: Inside the Trump White House
---
What Is Snapreads?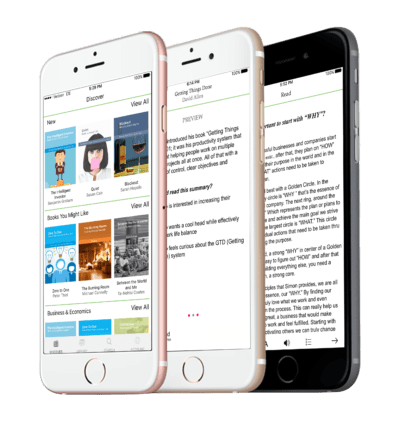 With the Snapreads app, you get the key insights from the best nonfiction books in minutes, not hours or days. Our experts transform these books into quick, memorable, easy-to-understand insights you can read when you have the time or listen to them on the go.
---
Book Summaries by Category
---
What to Read Next? The Four Agreements Summary