Three things loom over each person's head: aging, growing old, and death. We dread it, run from it, but we can never escape them. But that doesn't mean that we should be crushed under their weight.
Welcome to Snapreads! Today, we're going to be talking about how to deal with aging, growing old, and death.
Every culture around the world has a different approach to death. Many African and Asian cultures view death as an integral part of life, something to be embraced.
On the other hand, some Western cultures promote fear and hatred of death instead of acceptance. Youth is idolized while being old is shunned, so people's response to old age is often either ignored or has its existence denied entirely.
There is this paradox– healthy aging means that you'll encounter and have more experiences with death throughout your life. As we age, the people around do as well.
Over our lifetimes, we'll go through time when our own mortality is called into question. Many of the people that we know and love deeply will develop illnesses, some even terminal, and others may meet unexpected ends too early.
No matter which age you are, coping with change is extremely difficult. And the losses you experience halt your progress. But when you learn to deal with aging and death and balance that with acceptance, then you can stay healthy and happy as you pass through the milestones that are 50, 60, 70, 80, and beyond.
---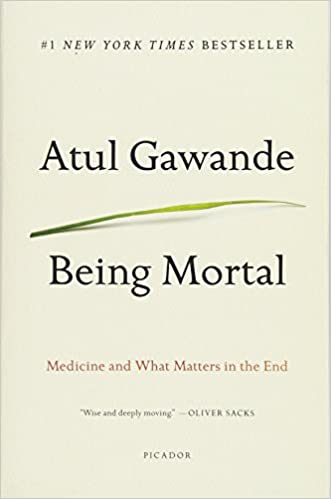 Being Mortal
by Atul Gawande
⏱ 14 minutes reading time
🎧 Audio version available
---
How to Deal with Aging
In order to deal with aging, we'll focus on healthy aging and learning to adapt to change. Healthy aging means that you find ways to stay physically and socially active and do things that bring you joy. Growing old doesn't have to invoke feelings of fear and anxiety.
To help you come to terms with that, we'll debunk some myths around aging.
There is this myth that aging is synonyms with declining health and disability. While there is no disputing that some diseases become more common as we age, growing old doesn't automatically mean that you'll find yourself confined to a wheelchair sooner rather than later.
Older adults often enjoy keeping up with their health– and they do it even better than most younger people. This myth is something you can take into your own hands. You can control it with exercise, healthy eating, and even managing stress as it's been proven to help decrease the risk of injuries and chronic diseases later on in life.
Another myth is that memory loss is an automatic part of aging. As you grow up and grow older, you may notice that your memory isn't as sharp as ever. You're not remembering things as easily. Or some memories you seem to have forgotten. However, there is a way to get on top of that.
There are exercises, skills, and training that can keep your memory as sharp as ever. And the sooner you start on these exercises, the sooner you'll feel secure with your mind's capabilities.
"You can't teach an old dog new tricks" is one of the most harmful myths about aging. That quote is incredibly wrong. Older adults are just as capable of learning new skills and things. At that point, they also have life experiences and wisdom to help them. As long as you believe in yourself, then you'll be able to thrive in a new environment, no matter what your age is.
Related: 5 Reasons Why Humans Fear Death
How to Deal with Growing Old
Nowadays, most people generally enjoy a longer life expectancy than our ancestors did, but that doesn't make it any easier or make it a less painful fact to deal with.
Growing old means that we go through both physical and emotional changes, and coping with these changes can be stressful. You no longer have the endless, naive hopefulness that you had when you were younger, and your body itself seems to be accepting growing older long before you do.
We're afraid of what we don't understand, and as we grow older, that will only worsen. But once we understand the changes that are happening in our bodies as we grow old, we'll know how to better deal with them.
Long before our minds accept it, our bodies get the message that we are changing. And when perpetual youth is worshipped, growing old becomes something that we struggle against.
And we have all this anti-aging technology at our fingertips. Restylane injections reduce wrinkles and fill sags, Botox shots make our face muscles look more youthful– teeth-whitening, face-lifting, hair-coloring– all of these are things older people desperately experiment with to hold on to their youth.
This desperation, this fear, this is a different kind of grief. It's alright to grieve for your youth, and it's necessary even, but you shouldn't let it hold you back living forward.
The best thing about growing older is that you get the opportunity to be more of who you have always been. With all the wisdom you have gained, authenticity comes easy, and being genuine and honest feels more important than ever.
Instead of struggling against it, befriend your aging. Become more connected to the world around you, your family, your friends. Growing old is inevitable, but how you age is up to you.
How to Deal with Death
Death is the inevitable consequence of aging. And while it's a natural part of life, one that's unavoidable, the thought always leaves a pit in your stomach and induces anxiety. It doesn't have your own mortality that frightens you, but the possibility of losing those you love and care about.
There are a lot of factors that can influence your relationship with death. The loss of a loved one factors in how you deal with your own mortality.
Your physical health, social support, and self-esteem all play a role. Your cultural values, religious, and spiritual beliefs also help you deal with the fear of the unknown. Your relationships with immediate family, the health of your friends– all shape the way we react when faced with death.
Some people seem to be more at peace with death while others find it agonizingly difficult to face, no matter how old they get or how often they encounter it in those around them. Every person's personality plays into how they feel about death. Their experiences all shape their perception of death.
Death is a certainty, whether you're confronting your own mortality of the loss of someone close to you, but just because it's inevitable doesn't mean that you can't be prepared for it when it comes and the grief that will follow.
So as big and as a hulking beast that death seems, what can we possibly do to deal with it and cope after it?
When it comes to grieving, know that this is a highly individual experience. There is no schedule to follow on when you're supposed to feel better. There is no right or wrong way to grieve. It's a process that takes time, and it happens gradually. No one is ever going to wake up and find their grief gone.
It's a process that can't be hurried or forced. And what's most important is that there is no timetable for it. Some people feel better within weeks or months. For others, it takes years. Your grief experience is unique to you, and it's important to be patient with yourself.
You're not alone in this. There are support groups that share your fears. Joining them can help relieve your stress and it can be cathartic to share your concerns.
Keeping a journal goes a long way towards being connected with yourself and finding ways to express your thoughts.
As we age, it's a guarantee that we will experience periods of both stress and joy, sadness and happiness, and grief and acceptance. Building resilience is very important, as well as finding healthy ways to deal with the challenges that come your way. You can start by focusing on the things that you're grateful for.
Acknowledging and expressing your feelings are integral. And accepting the things that you can't change will grant you inner peace. You can try to look for what you can change. Mend those relationships you once cherished, get involved in your community, pick up a new hobby or a long forgotten one.
Whether you live alone, with a spouse, or with a partner, it's important to understand that staying social has a dramatic impact on your health as you age, just as much as exercise does. Having people you can turn to for support and company as you grow older can combat loneliness, depression, disability, and loss.
If you're able to, what's holding you back from visiting somewhere where you have never been? Spend some time in nature, visit museums, go to plays, join book clubs, take classes, enjoy the art, write your own biography– the entire world is at your fingertips more than ever!
What Is Snapreads?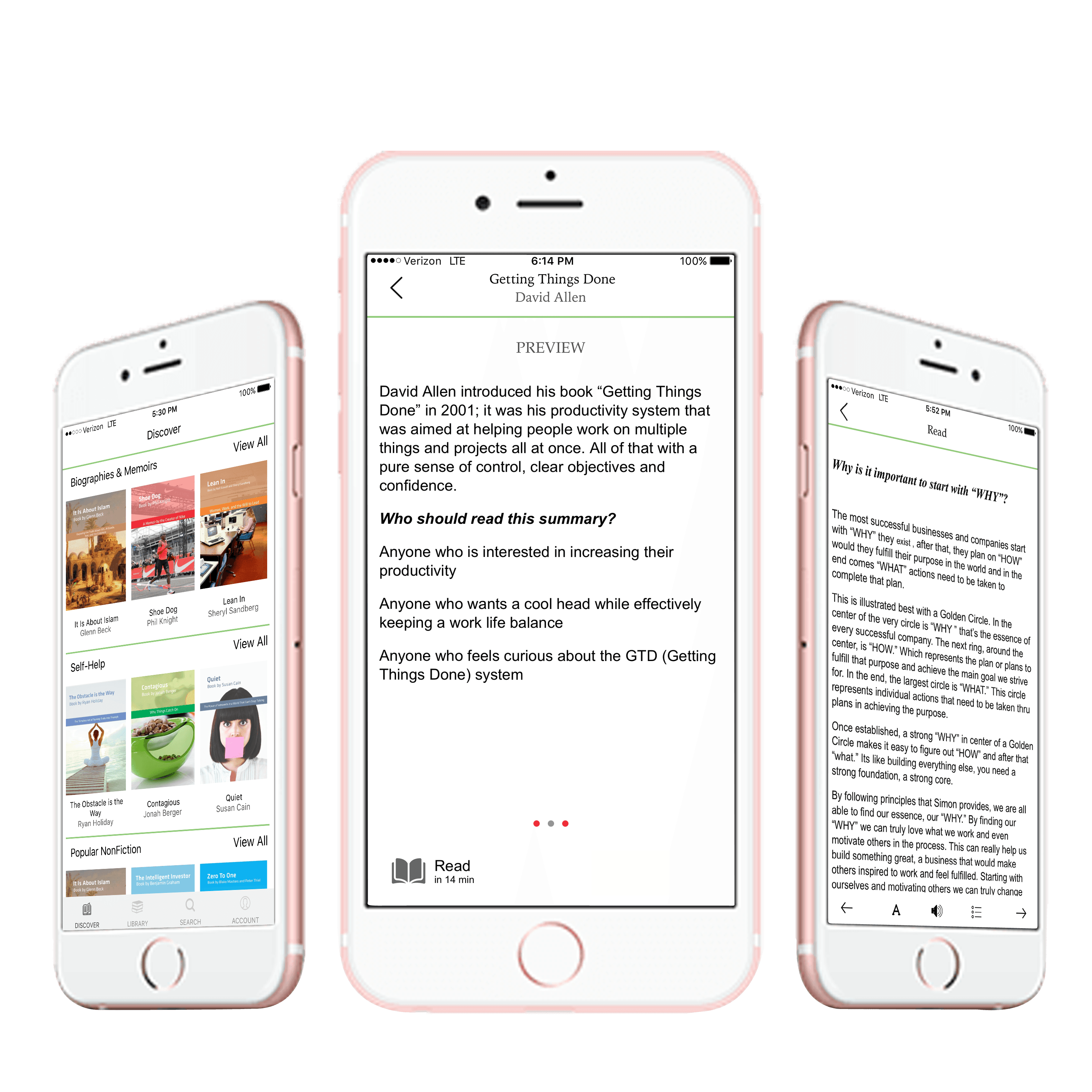 With the Snapreads app, you get the key insights from the best nonfiction books in minutes, not hours or days. Our experts transform these books into quick, memorable, easy-to-understand insights you can read when you have the time or listen to them on the go.