Spencer Johnson
Who Moved My Cheese
An Amazing Way to Deal with Change in Your Work and in Your Life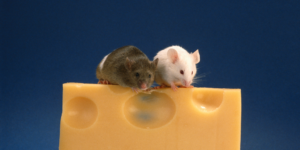 15 minute read Audio Available
---
Synopsis
Who Moved My Cheese? An Amazing Way to Deal with Change in Your Work and in Your Life, published on September 8, 1998, is a motivational business fable. The text describes change in one's work and life, and four typical reactions to those changes by two mice and two "little people", during their hunt for cheese. A New York Times business bestseller upon release.

Who is this book for?
Readers who are interested in persuasive and leadership oriented books.
People who need to use persuasion to generate sales or inspire change.
Anyone interested to learn how to use why to get desired results.
Meet the author
Patrick Spencer Johnson (November 24, 1938 – July 3, 2017) was an American physician and author, known for the ValueTales series of children's books, and for his 1998 motivational book Who Moved My Cheese?, which recurred on the New York Times Bestseller list, on the Publishers Weekly Hardcover nonfiction list.

---
Who Moved My Cheese Summary
We all have goals in life, and we should take the initiative to achieve them
The author has used the cheese and the maze metaphorically. The cheese represents what we are searching for. It might be a job, excelling in education, promotion, a business, health, harmony, and affluence. While the maze represents the workplace, learning institution, society, family, hospital. The book has four characters; Sniff, Scurry, Ham, and Hew.
The book gives the psychological and physical journey taken by the four characters in searching for the cheese. It is satisfying to find the things that we look for in life. However, it takes time, determination, and hard work to achieve them. It is worth noting that whatever we achieve might not last.
Change is inevitable
We should accept the change that comes with great uncertainty. Always anticipate changing patterns in life to avoid draining emotionally by the circumstances to change. When we achieve what we were striving for, we should be open-minded in finding better than things that we have already found as focusing on what you have; then you lose it unexpected can lead to depression.
We should be flexible in embracing change. Focus on the greater opportunities that will change the present. Besides, stop clinging on the past; we are human beings with flexible minds that need to adapt to any change that comes our way. The process of change might not be smooth, but moderately we learn to adapt to changes, and lives go on without any mishaps. Take action to change, avoid the fear of what you do not know.
Just change, and things would flow and find yourselves enjoying and very comfortable with the transformations. Always anticipate and oversee the changes and perceive it as a challenging circumstance on how to deal with uncertainty as they might unfold in the future. Transformation is inevitable as the world we are living in is changing daily.
Attitude, determination, and will helps us to transform.
The attitude, determination, and the will to change and losing what we already have subjected our minds to exploring new avenues and places to achieve what we want in life. Change does not imply our failures, rather our willingness to take risks to attain our lifelong goals. We should stop focusing much on what to loose when we change instead of on what we might gain someday from the transformations that occur.
Life is full of changes, and it is either you embrace the changes or be forced to change. Training your mind to modifications and adaptability is the best way to do to deal with the various changes in life. The changes may prove even the best than the traditional ways of doing things.
Sign up or Login for the full summary
---
"Life moves on and so should we"

― Spencer Johnson, Who Moved My Cheese?
---
What Is Snapreads?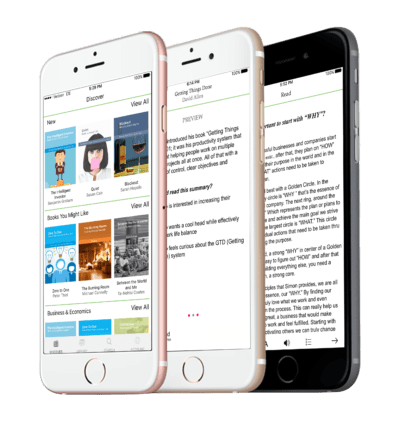 With the Snapreads app, you get the key insights from the best nonfiction books in minutes, not hours or days. Our experts transform these books into quick, memorable, easy-to-understand insights you can read when you have the time or listen to them on the go.
---
Book Summaries by Category
---
What to Read Next? The Innovator's Dilemma Summary