Thomas Stanley
The Millionaire Next Door
The Surprising Secrets of America's Wealthy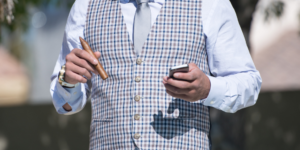 15 minute read    Audio Available
---
Synopsis
The Millionaire Next Door: The Surprising Secrets of America's Wealthy is a 1996 book by Thomas J. Stanley and William D. Danko. This book is a compilation of research done by the two authors in the profiles of 'millionaires' (note the term 'millionaire' denotes U.S. households with net-worths exceeding one million dollars (USD)).

Who is this book for?
Readers who are interested in persuasive and leadership-oriented books.
People who need to use persuasion to generate sales or inspire change.
Anyone interested to learn how to use why to get desired results.
Meet the author
Thomas J. Stanley (1944 – February 28, 2015) was an American writer and business theorist. He was the author and co-author of several award-winning books on America's wealthy, including the New York Times' best sellers The Millionaire Next Door and The Millionaire Mind.

---
The Millionaire Next Door Summary
There are three groups of millionaires
The affluent people have been classified into three groups of affluent people in America, which include majority forming 80% are the first –generation who never inherited a penny from their parents. 50% of wealthy people have businesses, and 20% are retired. Being wealthy is not measured in the metrics of earning a high or low income. It lies in the capacity of saving and investing. There is a very slight variance between the income one earns and the wealth that can be accumulated.
Characteristics of Millionaires
The seven behaviors of wealthy people comprise being frugal. Millionaires do not live lavishly. They design extraordinary techniques for saving funds. When purchasing commodities, they will choose quality over status. They spend less than what they earn.
Affluent people direct their resources toward building wealth. They make investment plans. They start saving early and investing. The budget for what they spend and only spend on what is inclusive in the budget.
Wealthy people tend to prioritize being financially independent than having a high social class. The millionaires purchase simple models of cars from the American market rather than importing prestigious models. They think of the future, and that is why their purchasing is sensitive and more economical.
Most of the wealthy people did not inherit a dime from their parents. The wealth they have is a result of their hard work and the better choices they had to make. Those people who inherit from their parents accumulate less as they have the notion that their parents already worked for them.
The millionaires' adults offsprings are adequate economically. The wealthy people motivate their children to have their accomplishments. The wealthy parents empower their children cognitively through education. The offsprings are taught to be frugal and disciplined during spending. They learn from their parents' determination and hard work.
The wealthy people target the market for their goods proficiently. They deal with commodities and services that they can quickly sell to their wealthy counterparts. They indulge in businesses that have the term potential of thriving in particular domains. Most wealthy people are self-employed. They invest in different businesses and industries. They do research and invest wisely.
Success is cultivated and takes some time
Successful, wealthy people do not become successful overnight. They spend day and time toiling. Anybody can become wealthy, changing habits that make one not to accumulate wealth and be financially independent should be changed.
Above all, managing whatever income one creates in the household is the key to planning and investing in productive projects that will turn affirm the financial security everyone admires to achieve. Changing of some bad financial habits contributes to your one-step towards being a millionaire. Domesticate savings habits for which little money you have. Invest diversely in different investment projects, which will be beneficial in the long run. Living within your means will see you climb the ladder of being a millionaire in a lifetime.
Sign up or Login for the full summary
---
"Whatever your income, always live below your means."

― Thomas J. Stanley, The Millionaire Next Door: The Surprising Secrets of America's Wealthy
---
What Is Snapreads?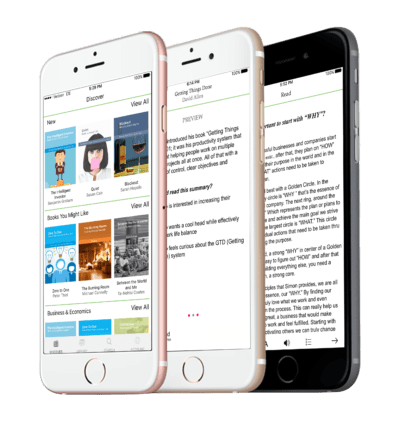 With the Snapreads app, you get the key insights from the best nonfiction books in minutes, not hours or days. Our experts transform these books into quick, memorable, easy-to-understand insights you can read when you have the time or listen to them on the go.
---
Book Summaries by Category
---
What to Read Next? Meditations Summary