Scott Adams
How to Fail at Almost Everything and Still Win Big
Kind of the Story of My Life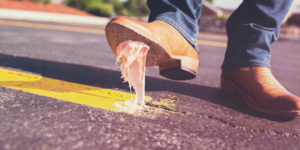 15 minute read Audio Available
---
Synopsis
How to Fail at Almost Everything and Still Win Big: Kind of the Story of My Life is a 2013 nonfiction book by Scott Adams, creator of Dilbert. Adams shares many of the techniques and theories from his life which he believes can drive anyone to success.

Who is this book for?
Readers who are interested in persuasive and leadership oriented books.
People who need to use persuasion to generate sales or inspire change.
Anyone interested to learn how to use why to get desired results.
Meet the author
Scott Raymond Adams (born June 8, 1957) is the creator of the Dilbert comic strip, and the author of several nonfiction works of satire, commentary, and business.

---
How to Fail at Almost Everything and Still Win Big Summary
The journey toward success may have many failures you do not have to give up, change how you to do things
In any successful journey, people have, they have failed occasionally but did not give up. They learned the lesson and continued moving towards their goals. It is preferable to have systems, which you can change or modify to adapt to what you want than goals. Goals are specific, and failure to achieving them leads to depression and disappointments.
Timing is critical; you give yourself a period to which to attain it. In systems, time is irrelevant as you keep adjusting to the conditions and the needs. People who work with goals most likely fail; however, victorious people work with systems.
Identify work that you can comfortably do your best. Identify your interests and hobbies, list all the work that you can do, and choose the best. Look at what excites and strains you. Then choose the profession that best suits your nature. Keep practicing on the tasks that require regular practicing to perfect them.
Maximize your energies and invest diversely
Maximize your energy. This will help in managing other things in your life. Scrutinize yourself, taking care of yourself might be selfish, but its core when it comes to success. Eat a balanced diet, do physical exercises, and sleep adequately. Check your income-generating activities such as job, house, and investments. Then analyze the other things such as family, society, society, state, and the universe. Choose simplification over-optimization to maximize your energy.
If you can to be successful, stop wishing and pursue what you want effectively in the right system and processes and taking what it takes to be successful. Success does not happen overnight. You cannot set goals and sit back that success will come to find you.
Be patient, persistent with your goal and decide to pursue your goals
Be patient and persistent in various activities we do our career, business, and family life. Stop depending on goals, which may be even unrealistic, put the appropriate systems in place, and get to work. Have the right attitude; position yourself as a successful person. Have a great circle of friends and family members around you who believe and support your system towards success.
First, decide what you want to be successful, stop wishing as it a waste of time. Exploit your talents that are relevant to what is dealing with, putting in place the right system in place instead of goals. Identifying what you are best at and maximizing your energy contribute so much to success. Be a go-getter change from goals to systems and realize what you have been missing.
There is a big difference between wanting and deciding. If you're going to be successful, decide and if you're going to fail with. There are many hurdles and failures on the journey of success but fail and still win big.
Sign up or Login for the full summary
---
"A goal is a specific objective that you either achieve or don't sometime in the future. A system is something you do on a regular basis that increases your odds of happiness in the long run. If you do something every day, its a system. If you're waiting to achieve it someday in the future, it's a goal."

― Scott Adams, How to Fail at Almost Everything and Still Win Big: Kind of the Story of My Life
---
What Is Snapreads?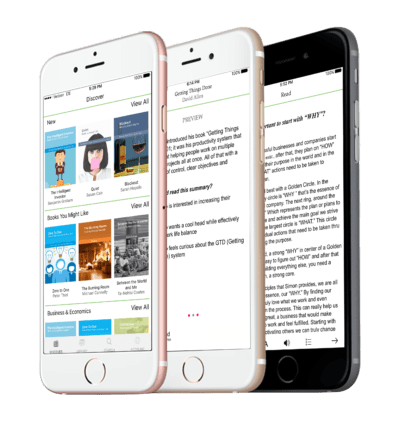 With the Snapreads app, you get the key insights from the best nonfiction books in minutes, not hours or days. Our experts transform these books into quick, memorable, easy-to-understand insights you can read when you have the time or listen to them on the go.
---
Book Summaries by Category
---
What to Read Next? The One Minute Manager Summary