Greg McKeown
Essentialism
The Disciplined Pursuit of Less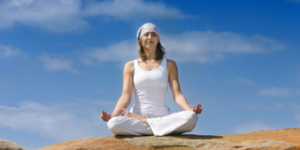 15 minute read    Audio Available
---
Synopsis
Essentialism is the view that every entity has a set of attributes that are necessary to its identity and function. In early Western thought Plato's idealism held that all things have such an "essence"—an "idea" or "form".

Who is this book for?
Readers who are interested in persuasive and leadership oriented books.
People who need to use persuasion to generate sales or inspire change.
Anyone interested to learn how to use why to get desired results.
Meet the author
Greg McKeown (born in London, England, in 1977) is a public speaker, leadership and business consultant, and author. He is the founder and CEO of THIS, Inc., a leadership and strategy design agency based in Silicon Valley. In 2012, The World Economic Forum inducted McKeown into the Forum of Young Global Leaders.

---
Essentialism Summary
Learn to say "no" to things that are not essential to you.
Essentialism is when you allow yourself to stop trying to do everything, you can achieve this by disciplining yourself to stop saying yes to everyone. When you do this, you can put all your energy into things that matter to you.

How many times have you agreed to do something without giving the idea the attention it deserves? Most people find themselves saying yes to almost everything to please other people.
Others also say yes to get away from trouble, and others say it because they use to saying yes.
If you have said yes to many things using the above reasons, you need to learn the way of the Essentialist. In life, very few things are essential to us and what I consider imperative may not be necessarily crucial to you.
Eliminating the non-essential stuff in life takes a lot of courage. It takes courage to break away from our habits, it takes courage to handle hurting others, and it takes courage to deal with trouble. Being an essentialist does not involve saying no to everything, the principle lets you take breaks in what you are doing and evaluating whether it is the right thing to be doing.
The world is full of things that you may perceive as important to you. It is filled with good things, but the way of the essentialist involves differentiating the genuinely essential from all the good.
As an essentialist, you should aim at making the wisest decisions and focusing all your resources towards the rights things to operate at the optimum. The difference between the nonessentialist and the essentialist is that the nonessentialist lives and does things by default while the essentialist lives and does things by design, making adjustments where needed.
Exercise your power of choice. Instead of saying "I have to", say "I choose to".
We are made human by our ability to make decisions. Decisions are not material things.
Instead, they are the actions we take towards those things. You may not have control over things in life, but one thing you have is the control over your actions – your choices.
In some cases, we think that we don't have a choice, we get so stressed about making the decisions. Our ability to choose is a good description of our free will. You have total control over your free will.
Choices require you to say no to something and as essentiality explains, saying no is 'hard,' and hence it makes decisions hard to make. The way of the essentialism bases upon saying "No" where necessary – it is based upon making choices.
When you look at the decision as "I have to," you are leaning towards the side of the nonessentialist. By looking at it as "I choose to" makes you an essentialist.
A choice is a power within you that you cannot give or receive from other people, but it can be forgotten. The moment you can't remember your ability to choose, you become helpless.
Essentialists can appreciate the power of choice. Once you lack the ability of choice, you enable someone else to have the power over you.
The ability to choose is a right you have, and you must exercise your rights.
Stop trying to do more to get more. Consider doing less but better.
There are very few choices in the universe that have a high impact and work well in promoting our lives. The rest of the things, whether they are actions or resources are of very little value in our lives.

We grow up with words that we should work hard in life to get higher rewards, but hard work does not always reward with more. There are limits to the awards a certain amount of hard work can give.
You should consider doing less but better, or having less but better. We are always trying to do more to get more.
In the beginning, when you face a challenge and respond to it with a yes, you get a reward for overcoming or completing it. From the award, you feel the urge to say yes to every challenge to get more rewards.
That goes on until the rewards tend to "plateau" and there is not more growth. It is therefore essential to do less and get more.
By taking the time to think, you can get hold of your abilities to choose the less you can do for better. It is advisable to incorporate the ideal of "less for better" in your life although it may seem complicated at first due to our mindsets of doing more.
Try to distinguish between the important and the essential because most of the "more" we do may be important, but it may not be crucial to our lives.
Sign up or Login for the full summary
---
"Remember that if you don't prioritize your life someone else will."

― Greg Mckeown, Essentialism: The Disciplined Pursuit of Less
---
What Is Snapreads?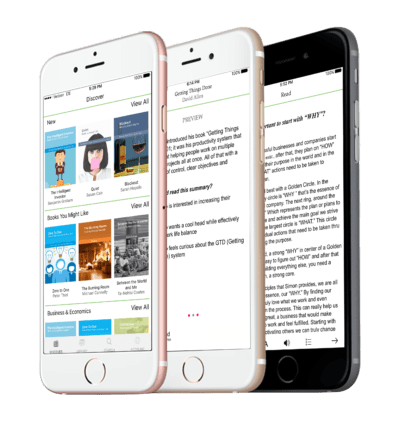 With the Snapreads app, you get the key insights from the best nonfiction books in minutes, not hours or days. Our experts transform these books into quick, memorable, easy-to-understand insights you can read when you have the time or listen to them on the go.
---
Book Summaries by Category
---
What to Read Next? Mindset Summary