Dave Ramsey
The Total Money Makeover
The Disciplined Pursuit of Less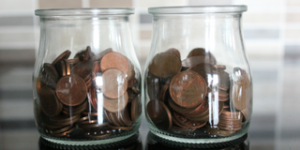 15 minute read Audio Available
By now, you've heard all the nutty get-rich-quick schemes, the fiscal diet fads that leave you with a lot of kooky ideas but not a penny in your pocket. Hey, if you're tired of the lies and sick of the false promises, take a look at this—it's the simplest, most straightforward game plan for completely making over your money habits. And it's based on results, not pie-in-the-sky fantasies.
Design a sure-fire plan for paying off all debt—meaning cars, houses, everything.
Recognize the 10 most dangerous money myths (these will kill you).
Secure a big, fat nest egg for emergencies and retirement!
David L. "Dave" Ramsey III (born September 3, 1960) is an American businessman, author, radio host, television personality, and motivational speaker. Ramsey's company, The Lampo Group, Inc., headquartered in Brentwood, Tennessee, oversees six divisions geared toward financial education.
---
What Is Snapreads?
With the Snapreads app, you get the key insights from the best nonfiction books in minutes, not hours or days. Our experts transform these books into quick, memorable, easy-to-understand insights you can read when you have the time or listen to them on the go.