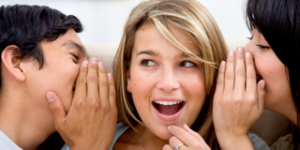 15 minute read Audio Available
The Secret is a best-selling 2006 self-help book by Rhonda Byrne, based on the earlier film of the same name. It is based on the law of attraction, which claims that thoughts can change the world directly. The book has sold 30 million copies worldwide and has been translated into 50 languages.
Readers who are interested in persuasive and leadership oriented books.
People who need to use persuasion to generate sales or inspire change.
Anyone interested to learn how to use why to get desired results.
Rhonda Byrne is an Australian television writer and producer, best known for her New Thought books, The Secret. She wrote several sequels to the book including, The Power, The Magic and Hero as well as other books that relate to The Secret.
---
What Is Snapreads?
With the Snapreads app, you get the key insights from the best nonfiction books in minutes, not hours or days. Our experts transform these books into quick, memorable, easy-to-understand insights you can read when you have the time or listen to them on the go.