Hal Elrod
The Miracle Morning
The Not-So-Obvious Secret Guaranteed to Transform Your Life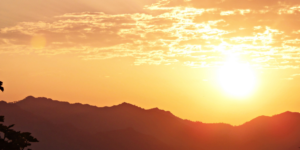 15 minute read Audio Available
What if you could miraculously wake up tomorrow and any—or every area of your life was transformed? What would be different? Would you be happier? Healthier? More successful? In better shape? Would you have more energy? Less Stress? More Money? Better relationships? Which of your problems would be solved?
What if I told you that there is a "not-so-obvious" secret that is guaranteed to transform any—or literally every area of your life, faster than you ever thought possible? What if I told you it would only take 6 minutes a day?
Enter The Miracle Morning. What's now being practiced by thousands of people around the world could perhaps be the simplest approach to creating the life you've always wanted. It's been right there in front of us, but this book
People who are looking to improve their morning routine
Readers who are interested in self-development books
Anyone interested to learn how to improve results by starting your day right
Hal Elrod is on a mission to elevate the consciousness of humanity, one morning at a time. As one of the highest rated keynote speakers in America, creator of one of the fastest growing and most engaged online communities in existence and author of one of the highest rated, best-selling books in the world, The Miracle Morning—which has been translated into 27 languages, has over 2,000 five-star Amazon reviews and is practiced daily by over 500,000 people in 70+ countries—he is doing exactly that.
---
What Is Snapreads?
With the Snapreads app, you get the key insights from the best nonfiction books in minutes, not hours or days. Our experts transform these books into quick, memorable, easy-to-understand insights you can read when you have the time or listen to them on the go.