Lewis Howes
The Mask of Masculinity
How Men Can Embrace Vulnerability, Create Strong Relationships and Live Their Fullest Lives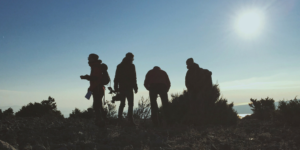 15 minute read Audio Available
The Mask of Masculinity shows how men can embrace vulnerability, create strong relationships and live their fullest lives.
Design a sure-fire way to live your life to the fullest.
Learn how you can embrace vulnerability and use it to your advantage.
Create strong relationships
Lewis David Howes is an American author, entrepreneur, and former professional Arena League football player. He hosts The School of Greatness, a talk show distributed as a podcast. He is on the advisory board of the non-profit Pencils of Promise.
---
What Is Snapreads?
With the Snapreads app, you get the key insights from the best nonfiction books in minutes, not hours or days. Our experts transform these books into quick, memorable, easy-to-understand insights you can read when you have the time or listen to them on the go.