Tom Rath
StrengthsFinder 2.0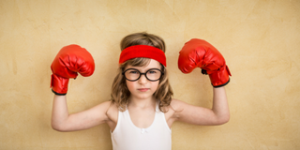 15 minute read    Audio Available
---
The StrengthsFinder 2.0 is an evocative self-help book that aims to debunk the myth that talent is not that important. In fact, the author aims to encourage readers to stop maximizing their efforts on their weaknesses. Why? StrengthsFinder 2.0 gives you the key to the answer as well as a detailed report on how one can apply talent to increasing productivity.
Readers who are interested in self-help books that aim to nurture talents.
People who believe that talent is not important.
People who believe in putting efforts into their key areas of weakness.
James C. "Jim" Collins III (born 1958) is an American business consultant, author, and lecturer on the subject of company sustainability and growth.
---
What Is Snapreads?
With the Snapreads app, you get the key insights from the best nonfiction books in minutes, not hours or days. Our experts transform these books into quick, memorable, easy-to-understand insights you can read when you have the time or listen to them on the go.