Bill Browder
Red Notice
A True Story of High Finance, Murder, and One Man's Fight for Justice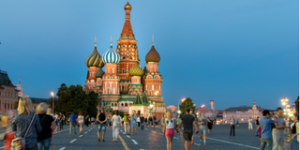 15 minute read Audio Available
In November 2009, the young lawyer Sergei Magnitsky was beaten to death by eight police officers in a freezing cell in a Moscow prison. His crime? Testifying against Russian officials who were involved in a conspiracy to steal $230 million of taxes.
Red Notice is a searing exposé of the whitewash of this imprisonment and murder. The killing hasn't been investigated. It hasn't been punished. Bill Browder is still campaigning for justice for his late lawyer and friend. This is his explosive journey from the heady world of finance in New York and London in the 1990s, through battles with ruthless oligarchs in turbulent post-Soviet Union Moscow, to the shadowy heart of the Kremlin.
With fraud, bribery, corruption and torture exposed at every turn, Red Notice is a shocking political roller-coaster.
Readers who are interested in persuasive and leadership oriented books.
People who need to use persuasion to generate sales or inspire change.
Anyone interested to learn how to use why to get desired results.
William Felix Browder is an American-born British financier, economist and human rights defender. He is the CEO and co-founder of Hermitage Capital Management, an investment fund that at one time was the largest foreign portfolio investor in Russia.
---
What Is Snapreads?
With the Snapreads app, you get the key insights from the best nonfiction books in minutes, not hours or days. Our experts transform these books into quick, memorable, easy-to-understand insights you can read when you have the time or listen to them on the go.