Tony Robbins
Money Master the Game
7 Simple Steps to Financial Freedom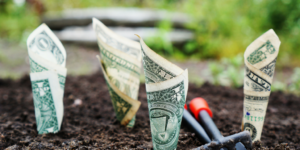 15 minute read Audio Available
Money Master the Game (2014) is a business-oriented self-help book that captures methods used in modern day money making. The author presents a well-crafted detail of how to make money and in abundance. Money Master the Game is a peek into the ways to create and maintain financial stability.
Readers interested in self-help financial fitness books.
People who are prone to financial instability.
Anyone interested in attaining financial fitness.
Tony Robbins (February 29, 1960) is an American author, entrepreneur, philanthropist and life coach. Robbins is known for his infomercials, seminars, and self-help books including Unlimited Power and Awaken the Giant Within. Approximately 4 million people have attended his live seminars. Robbins is the founder of several companies that earn approximately $5 billion in annual sales. In 2015 and 2016 he was listed on the Worth Magazine Power 100 list. He is also an active philanthropist, partnering with organizations such as Feeding America.
---
What Is Snapreads?
With the Snapreads app, you get the key insights from the best nonfiction books in minutes, not hours or days. Our experts transform these books into quick, memorable, easy-to-understand insights you can read when you have the time or listen to them on the go.