William H. McRaven
Make Your Bed
Little Things That Can Change Your Life...And Maybe The World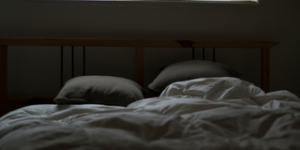 15 minute read Audio Available
If you want to change the world, start by making your bed. On May 17, 2014, Admiral William H. McRaven addressed the graduating class of the University of Texas at Austin.
Readers who are interested in persuasive and leadership oriented books.
People who need to use persuasion to generate sales or inspire change.
Anyone interested to learn how to use why to get desired results.
William Harry McRaven is a retired United States Navy admiral who last served as the ninth commander of the United States Special Operations Command from August 8, 2011, to August 28, 2014. From 2015 to 2018, he was the chancellor of The University of Texas System.
---
What Is Snapreads?
With the Snapreads app, you get the key insights from the best nonfiction books in minutes, not hours or days. Our experts transform these books into quick, memorable, easy-to-understand insights you can read when you have the time or listen to them on the go.