Robert Cialdini
Influence
Science and Practice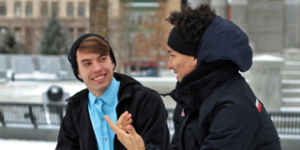 15 minute read Audio Available
Influence: Science and Practice is a psychology book examining the key ways people can be influenced by "Compliance Professionals". The book's author is Robert B. Cialdini, Professor of Psychology at Arizona State University.
Readers who are interested in persuasive and leadership oriented books.
People who need to use persuasion to generate sales or inspire change.
Anyone interested to learn how to use why to get desired results.
Robert Beno Cialdini is the Regents' Professor Emeritus of Psychology and Marketing at Arizona State University and was a visiting professor of marketing, business and psychology at Stanford University.
---
What Is Snapreads?
With the Snapreads app, you get the key insights from the best nonfiction books in minutes, not hours or days. Our experts transform these books into quick, memorable, easy-to-understand insights you can read when you have the time or listen to them on the go.